Chris Herzog, A.C.E Building Service, Inc.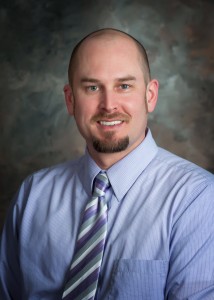 Chris Herzog handles business development responsibilities for A.C.E. Building Service, Inc.  Incorporated in 1963, A.C.E. Building Service is a design/build contracting firm based out of Manitowoc, WI, and provides commercial and industrial construction services – including new buildings, expansions, renovations, metal re-roof, and facilities maintenance to Manitowoc county and all of Northeast Wisconsin.  Chris has been involved in different sectors of the construction industry for over 16 years and an employee of A.C.E. Building Service since 2005.
Chris joined the Ambassadors in 2012 and enjoys the benefits that come with being involved with The Chamber of Manitowoc County.  Additionally, he is a member of the Board of Directors for The Chamber, is an active member of the Associated Builders and Contractors of Wisconsin, and has been involved with various community organizations.  Chris resides in Newton with his wife Melissa and four children, Ethan, Isaac, Emersyn, and Camden.   Being an Ambassador provides an excellent opportunity to meet people in and around the community, see what they do and what makes their businesses unique, and helps reinforce an appreciation for the talent and unique products and services that our community has to offer.