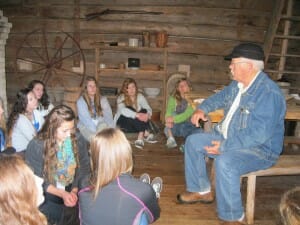 Few words are adequate to describe the maritime feel of the Manitowoc/Two Rivers area.  The unmatched quality of businesses that have operated here for decades, the European heritage evident in cultural events or the strength of agricultural tradition.  You have to experience it all.
From the native people who hunted large animals, pulled fish from teeming waters or gathered natural food from the landscape, to the first French explorers, fur traders and missionaries of the 1600's this region provided for its inhabitants in abundance.
When European and Canadian folk, pioneering beyond the Atlantic coastal developments two centuries ago were attracted to the region, they found hundreds of streams and rivers pouring into an inland sea through vast uncharted forests and wilderness.  They established settlements, along with restless residents of the eastern United States who were searching for cooler climates or a new livelihood.
The legacy of these pioneers is manifested by the lakeshore cities of Manitowoc (pronounced Ma-nih-toe-wok') and Two Rivers, on the eastern edge of the state of Wisconsin.
Manitowoc, established in the 1830's was also home to missionaries from various Protestant denominations.  These religions pioneers laid the foundation for the vibrant spiritual community in modern Manitowoc/Two Rivers.
In 1847, the first wooden sailing vessel was crafted in the area, a modest precursor to the shipbuilding industry which produced schooners and chippers used for fishing and trading in the Great Lakes and beyond the St. Lawrence Seaway.  In addition, landing craft, tankers and submarines became the local contributions to U.S. efforts in World War II. 
But the citizens of Manitowoc County have not been too content to rest on past laurels.  In fact, preserving the past and making it work in the present go hand in hand here.
Mix a long tradition of quality education, dating from our earliest schools, and the enjoyment of our beautiful outdoors over the decades, and you'll find that Manitowoc County (from the Chippewa word "Munedoo-owk" meaning "The Place of the Good Spirit") has always been and continues to be a wonderful place to live, build a business and raise a family.
Take a few minutes to "visit".  We're sure you'll find what you're looking for.