The purpose of The Chamber Ambassadors Scholarship is to provide financial recognition to students involved in the community and associated with a Chamber of Manitowoc County member.  A $1,000 scholarship is available for a student pursuing a 4-year degree.  A $500 scholarship is available for a student pursuing a 2-year degree.  The Ambassador Committee, sponsor of this scholarship, believes that leadership, community service, and the pursuit of higher education should be appropriately recognized and rewarded.
Eligibility Requirements: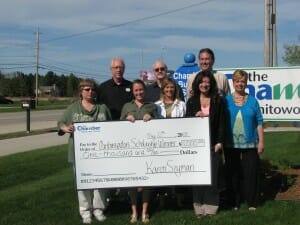 High School graduate of current year
Demonstrate a capacity for leadership
Show an interest in the community and school activities
Employed by or have a parent/guardian employed by a company that is a member of The Chamber of Manitowoc County
Applications are due each April.
Call The Chamber for more information at (920) 684-5575.