The Chamber of Manitowoc County and the Manitowoc Area Visitor & Convention Bureau (MAVCB) have parntered on this event to not only allow our local restaurants to feature their unique specials, but also allow Manitowoc County to host special culinary activities and events.  This is an opportunity for locals and tourists to check out some of the finest cuisine and dishes and locations Manitowoc County has to offer.  Check back as this page will update with specials and activities often!
CNC Links | 4935 County Road C, Manitowoc

Friday, September 28:  Blind Horse Wine Tasting (sampling is free to our customers) & Abler Boys live acoustic music 6-9 pm.
Friday September 28 & Saturday, September 29: PetSkull Brewing Company Tap Takeover
All Weekend:  We will be including our soup/salad bar with any entree purchase for no additional charge.
All Weekend:  Our reserve list wines that are normally sold by the bottle will be sold by the glass this weekend.
---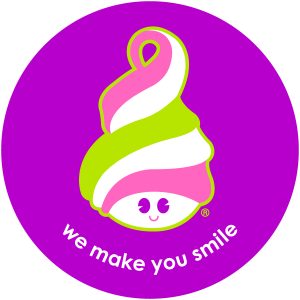 Menchie's Frozen Yogurt | 4550 Calumet Ave, Manitowoc
All Weekend:  50% off your cake purchase- ANY size (family and party size cakes available). Grab a pre-made cake or customize with your favorite flavors!
---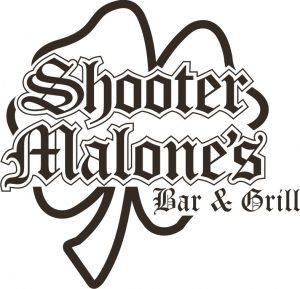 Shooter Malone's | 901 Buffalo St., Manitowoc
Friday, September 28:   Fish Fry- Perch & Walleye  (1pc perch- $7.00 2pc perch- $11.00 3pc perch- $15.00 4pc perch- $19.00; 1pc walleye-$7.00 2pc walleye- $10.00 3pc walleye- $13.00) &  $3.00 Old Fashions from 5-7pm!
Saturday, September 29 & Sunday, September 30:  Breakfast served  7:00-10:45am, plus  $3.00 Bloody Mary's & Clam Diggers!
---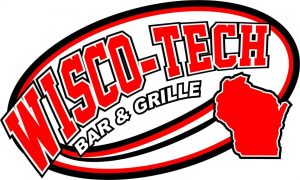 Wisco-Tech Bar & Grille | 1228 Memorial Dr., Manitowoc
All Weekend: Steak Wrap; steak, fried onions, sauteed mushrooms & horseradish sauce or 2-Broasted Pork Chops (dishes come with French Fries, broasted potatoes, coleslaw and a bun)                                                 
                                  Saturday, September 29 from 11:00am-2:00pm & Sunday, September 30 from 9:30am-2:00pm: Bloody Mary Bar (Build your own. Largest in Manitowoc!)
---
  Port Sandy Bay | 6421 CR-O #2, Two Rivers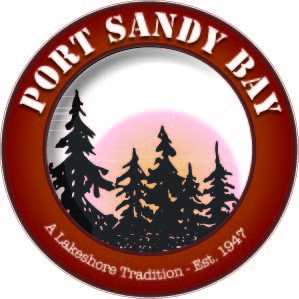 "Everyone knows that Port Sandy Bay has great pizza. Did you know there is a little known fact that Port Sandy Bay serves a great Fish Fry as well? So if you haven't had fish at Port Sandy Bay lately, stop on out and give it a try." Fish is served Wednesday – Friday from 4:00-9:00pm.
Friday, September 28: Perch, Haddock, Smelt, Mock Lobster, New England Pike (Friday only) and Shrimp (served with your choice of potato salad, coleslaw, rye bread and a pickle.)
---
Tokyo Sushi & Steak House | 908 Washington St., Manitowoc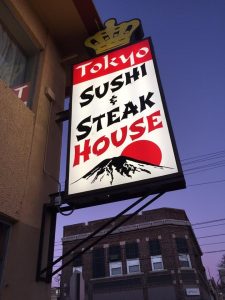 All Weekend: One FREE appetizer (Edmmame, Gyoza or Spring roll) OR one FREE dessert (Ice Cream or Fried Cheesecake) with the purchase of lunch starting at $4.75 or dinner starting at $5.95.
*If you put your contact information into our drawing, one person will win one dinner of Hibachi combo (Chicken or Shrimp) every weekend for a month! Check out our video!
---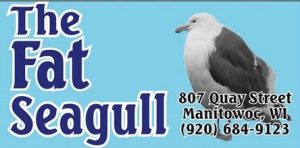 The Fat Seagull | 807 Quay St., Manitowoc
Friday, September 28: Perch $12.00, Walley $11.50 (Served with choice of Potato Salad or French Fries, Coleslaw & Rye Bread) and a Smelt with French Fries basket. Homemade Old Fashions with your choice of liquor!
Saturday, September 29: 1/4 lb Hamburger with Potato Chips $2.75 and 1/4 lb Cheeseburger with Potato Chips $3.00. 13 Craft Beers on tap!
---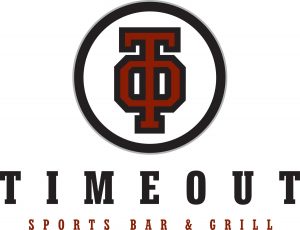 Time Out Sports Bar & Grill | 1027 N. Rapids Rd., Manitowoc
All Weekend: $5.00 Cheese Heads, $6.00 Nacho Camacho, $7.00 Dozen Wings, and $8.00 Spinach & Artichoke Dip!
---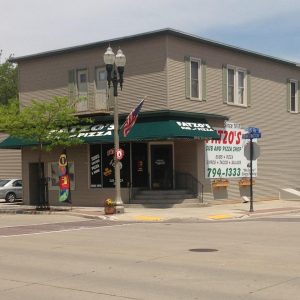 Fatzo's Sub and Pizza Shop, Two Rivers | 2001 Washington St., Two Rivers
All Weekend: 1/2 Sub, 1 bag of chips, 1 bag of cookies all for $7.00 + tax!
---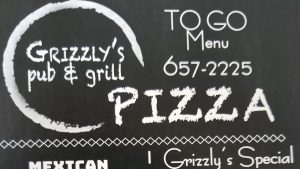 Grizzly's Pub & Grill | 3312 Lincoln Ave., Two Rivers
All Weekend: 1/2 lb Patty melt served on Texas toast with your choice of Swiss or Cheddar, bacon and seasoned fried onions for $8.50! Add seasoned French Fries for $2.00!
---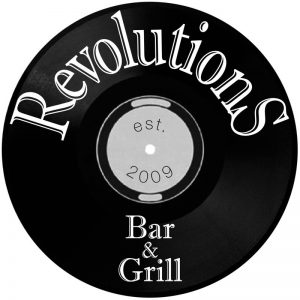 Revolutions Bar & Grill | 902 York St., Manitowoc
All Weekend: Stuffed Dates (chorizo stuffed, bacon wrapped dates, on a bed of mixed greens, with pickled red onions and a strawberry balsamic glaze) for $8.95!
Paella (yellow saffron rice, tossed with sauteed red onion, sweet peppers, jalapenos, parsley, chorizo, shrimp and grilled chicken) for $15.95!
---