The Safety Committee actively promotes workplace safety and health throughout Manitowoc County.  Several times throughout the year, the committee plans events for safety minded individuals to keep up to date on Safety topics.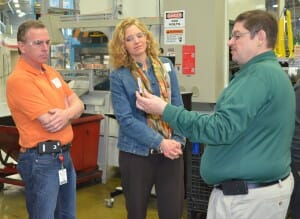 Business & Industry Safety Networking:
These feature a tour of a hosting company followed by a roundtable safety discussion.  Examples of this year's Business & Industry Safety Networking include, The Manitowoc County Highway Department, the US Coast Guard Station,  and Miller-St.Nazianz just to name a few.
Contractor Night:
Keep up to date on the latest changes in building inspection and codes.  OSHA also presents newest changes in OSHA Regulations and how upcoming regulations could change how you work and shares OSHA's 2014 emphasis in Wisconsin which could allow OSHA to visit your site.  This update will keep you in-the-know on OSHA and jobsite safety.
Lakeshore Workers Compensation Symposium: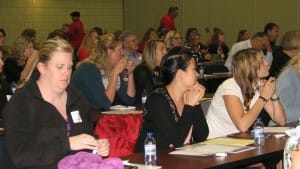 A half-day seminar in September with the goal to help manage claims, reduce costs and produce successful positive outcomes to Workers Compensation claims. Hear from 4 different speakers on a variety of topics regarding workers compensation.  Join us in September for the next symposium.
Safety Directory:
Wondering were to turn to get help with a safety issue?  The Safety Council also produces the Safety Directory which shares contact information for businesses specializing in individual areas of safety from Bloodborne Pathogens, Emergency Prepardeness to Occupational Nursing and everything in between. Click here to download a copy of the 2014 Safety Directory.
Want to be kept up to date on safety events?  E-mail info@chambermanitowoccounty.org to be added to the Safety Distribution Lists to receive invitations directly to your e-mail address.