Sail, Young Professionals Network of Manitowoc County is catering exclusively to the active lifestyle of today's young professionals. By providing professional, networking, and social opportunities for young professionals, Sail is creating a more vibrant and connected community.
Sail, a young professionals network for Manitowoc County, is a committee of The Chamber of Manitowoc County, and brings  together a target audience of adults ages 21 to 40 by offering a welcoming social environment  through planned activities and opportunities for professional growth.
---
Membership Application:
Ready to join?  Download a Membership Application today!
---
Sail on Facebook: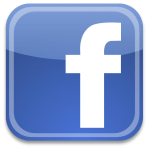 Check out event information, past event photos, and all the fun on the Sail Facebook page, www.facebook.com/sailypn.
---
 Additional Sail Young Professionals Information:
---
---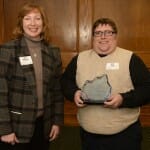 Congratulations Jason Ring, 2014 Young Professional of the Year!
Congratulations to Jason Ring, President of the Manitowoc Area Visitor & Convention Bureau on being named the 2014 Young Professional of the Year at The Chamber of Manitowoc County's 98th Annual Dinner & Meeting! Congratulations once again to all of the Future 15 award winners that were nominees. You all make our community a great place to live and work! Congratulations Jason!
---
Volunteer Opportunity at Manitowoc Jaycees Brewfest 
Friday (2/20), the Jaycees start at 4:00 PM (or when people are done with work) and work until maybe 8:00 PM. Saturday (2/21), they are looking for help for runners (filling up water jugs on tables, bread, etc), breakers (giving people breaks at their stations to use the rest room, etc.), front door, (people checking ID's and stopping people from leaving with full beers), and Raffle. This would be from 4:00-10:30 and a party afterwards. Those the help on Saturday, also earn a BrewFest t-shirt!
Please contact Erica Jansky at 
ericaslp1@yahoo.com
 if you are interested in helping out either or both days.
---
Sail Young Professionals of Manitowoc County is pleased to bring back the Young Professionals Academy in 2015.  This is a three-part educational series giving the participants an opportunity to enhance their professional development while networking with their peers.
The 2015 YP Academy is focusing on bringing in the area's top professionals and CEO's to share their insight, wisdom and experience with YP's.
For more information, and to register online CLICK HERE to view the event page.
---
Sail honored all of the 2014 Future 15 Award winners at the Sail Annual Banquet on November 13 at Knox's Silver Valley Bar & Banquet Hall, Manitowoc.  Thank you to all of the Sail and Chamber members, family and friends that came out to support these deserving award winners.
Rebecca Armbruster, School District of Mishicot
Wayne Becker, Advanced Disposal Services
Tracy Benter, Manitowoc County Home Builders Association
Jack Charles, Lakeshore Technical College
Theresa DeWitt, Beacon Organizational Consulting
Nathan Grossenbach, Shoreline Credit Union
Mike Howe, Mike Howe Builders, Inc.
Melissa Jacquart, Aurora Medical Center Manitowoc County
Erica Jansky, Manitowoc Health & Rehabilitation Center
Eric Nelson, School District of Mishicot
Jeremiah Novak, Novak's Service Center
Fabian Pick, Foster Needle Co., Inc.
Jason Ring, Manitowoc Area Visitor & Convention Bureau
Carrie Sand, School District of Mishicot
Zach Sand, School District of Mishicot
Remember, the Young Professional of the Year award will be bestowed upon one of these award winners at The Chamber's 98th Annual Dinner & Meeting on Tuesday, February 10, 2015.