Sail, Young Professionals Network of Manitowoc County is catering exclusively to the active lifestyle of today's young professionals. By providing professional, networking, and social opportunities for young professionals, Sail is creating a more vibrant and connected community.
Sail, a young professionals network for Manitowoc County, is a committee of The Chamber of Manitowoc County, and brings  together a target audience of adults ages 21 to 40 by offering a welcoming social environment  through planned activities and opportunities for professional growth.
---
Membership Application:
Ready to join?  Download a Membership Application today!
---
Sail on Facebook: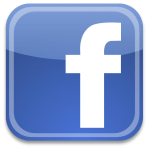 Check out event information, past event photos, and all the fun on the Sail Facebook page, www.facebook.com/sailypn.
---
 Additional Sail Young Professionals Information:
---
---
Come and Glow Golf with Sail Young Professionals!
Be sure to join us at Sail Young Professionals Glow Golf event on Friday, September 11, at Seven Lakes Golf Course!  Glow Golf offers you and your friends a range of entertainment that's not the average shot in the dark. This will be a unique entertaining night out, you'll find happy glows lighting up the Glow Golf fairway!
---
Future 15 Nomination 2015!
Sail Young Professionals of Manitowoc County will once again recognize 15 young professionals who make a difference in Manitowoc County at their Annual Banquet being held on Thursday, November 12, 2015, at Knox's Silver Valley Bar & Banquet Hall, 1222 S. Alverno Rd.,  Manitowoc.
Sail is looking for 15 young professionals, ages 21-40, who have set themselves apart from other individuals both in their professional and personal lives in Manitowoc County.  The Future 15 are young professionals whom are presently growing and excelling in their respective fields, and will continue to positively influence the growth, prosperity and quality of life in Manitowoc County well into the future.
Click here to fill out a nomination form.  All nominations need to be received by The Chamber of Manitowoc County by Friday, July 31, 2015, at 4:30 p.m.
If you have any questions, or would like more information please contact The Chamber of Manitowoc County (920) 684-5575 or sail@chambermanitowoccounty.org
Check out last year's winners:
Rebecca Armbruster, School District of Mishicot
Wayne Becker, Advanced Disposal Services
Tracy Benter, Manitowoc County Home Builders Association
Jack Charles, Lakeshore Technical College
Theresa DeWitt, Beacon Organizational Consulting
Nathan Grossenbach, Shoreline Credit Union
Mike Howe, Mike Howe Builders, Inc.
Melissa Jacquart, Aurora Medical Center Manitowoc County
Erica Jansky, Manitowoc Health & Rehabilitation Center
Eric Nelson, School District of Mishicot
Jeremiah Novak, Novak's Service Center
Fabian Pick, Foster Needle Co., Inc.
Jason Ring, Manitowoc Area Visitor & Convention Bureau
Carrie Sand, School District of Mishicot
Zach Sand, School District of Mishicot
---
Sail After Hours
A big thank you to everyone who came out to Wisco-Tech Bar & Grille on May 28th, to enjoy our Sail After Hours! If you missed it, don't worry, our next Sail After Hours will be at Pinecrest Historical Village on July 30th!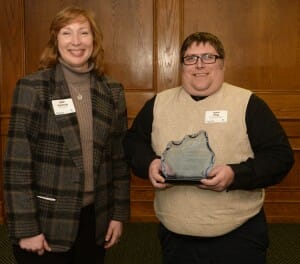 Congratulations Jason Ring, 2014 Young Professional of the Year!
Congratulations to Jason Ring, President of the Manitowoc Area Visitor & Convention Bureau on being named the 2014 Young Professional of the Year at The Chamber of Manitowoc County's 98th Annual Dinner & Meeting! Congratulations once again to all of the Future 15 award winners that were nominees. You all make our community a great place to live and work! Congratulations Jason!
---