Sail, Young Professionals Network of Manitowoc County is catering exclusively to the active lifestyle of today's young professionals. By providing professional, networking, and social opportunities for young professionals, Sail is creating a more vibrant and connected community.
Sail, a young professionals network for Manitowoc County, is a committee of The Chamber of Manitowoc County, and brings  together a target audience of adults ages 21 to 40 by offering a welcoming social environment  through planned activities and opportunities for professional growth.
Future 15 Winners Announced:
It's that time of year again! Let's honor some great young professionals in Manitowoc County!  Sail will be honoring the Future 15 of Manitowoc County at their Annual Banquet being held Thursday, November 13, 2014, at Knox's Silver Valley Bar & Banquet Hall, Manitowoc.
The Future 15 are young professionals, ages 21-40, who have set themselves apart from other individuals both in their professional and personal lives here in Manitowoc County.  This year's winners are:
Rebecca Armbruster, School District of Mishicot
Wayne Becker, Advanced Disposal Services
Tracy Benter, Manitowoc County Home Builders Association
Jack Charles, Lakeshore Technical College
Theresa DeWitt, Lakeshore CAP, Incorporated
Nathan Grossenbach, Shoreline Credit Union
Mike Howe, Mike Howe Builders, Inc.
Melissa Jacquart, Aurora Medical Center Manitowoc County
Erica Jansky, Manitowoc Health & Rehabilitation Center
Eric Nelson, School District of Mishicot
Jeremiah Novak, Novak's Servce Center
Fabian Pick, Foster Needle Co., Inc.
Jason Ring, Manitowoc Area Visitor & Convention Bureau
Carrie Sand, School District of Mishicot
Zach Sand, School District of Mishicot
Membership Application:
Ready to join?  Download a Membership Application today!
Sail on Facebook: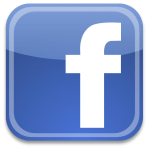 Check out event information, past event photos, and all the fun on the Sail Facbeook page, www.facebook.com/sailypn.
Additional Sail Young Professionals Information: