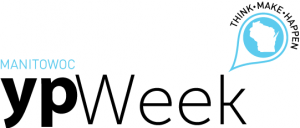 Young Professionals of Manitowoc County is pleased to be participating in the statewide YP Week, April 22-29, 2017.
See our planned events for the week-long celebration:
Industrial Spotlight Tour
Tuesday, April 25 | 4:00 – 7:00 PM
Here is your chance to get behind-the-scenes and experience the operations of three manufacturing companies right here in Manitowoc! The multi company tour will include Skana Aluminum Company, Tramontina and Orion Energy Systems. All are welcome to join us for any or all of the tours.  See timeline below:
4:00 PM: Tour of Skana Aluminum Company | 2009 Mirro Drive, Manitowoc, WI  54220
4:30 PM: Tour of Tramontina | 2005 Mirro Drive, Manitowoc, WI  54220
5:00 PM: Tour of Orion Energy Systems and reception to follow | 2210 Woodland Drive, Manitowoc, WI 54220
Sip, Sample & Socialize
Wednesday, April 26 | 5:30 – 8:00 PM
Sip, Sample & Socialize with us! Experience Manitowoc County's local restaurants and local artists as they come together in a recently renovated warehouse. You won't want to miss the one-of-a-kind, off the menu food samples from local restaurants, state-of-the-art wine from a local winery and outstanding art from local artists.
Community Clean-Up at Schuette Park
Saturday, April 29 | 9:00 AM – 1:00 PM
This community service project will focus on accomplishing multiple projects around Lower Schuette Park – trash clean-up, painting benches, trimming branches, etc. The clean up will be followed with lunch, yard games and socializing for all