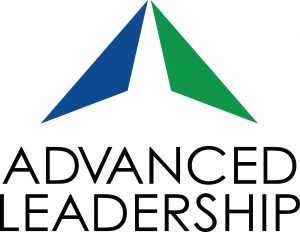 The Chamber of Manitowoc County in partnership with the University of Wisconsin Green Bay-Manitowoc Campus, Holy Family College and Lakeshore Technical College are pleased to offer Advanced Leadership: Educate. Empower. Elevate. This exciting new program has been developed for mid to senior level managers, non-profit administrators and entrepreneurs seeking advanced leadership and communications skills to move their careers and organizations forward.  Each session will be taught by instructors from the partnering colleges. This collaborative, comprehensive leadership training will be a great engagement tool for all enrolled in the program and a solid investment for your company.
Some of our early adopter's share their insight on the program:
"The Advanced Leadership is exactly what Americollect was looking for. Each of the subject matter experts will take a deep dive into leadership concepts for an entire day versus a 1 hour presentation or webinar. What I am most excited for is that my co-workers will realize how other industries solve leadership questions. They will develop as stronger more creative thinkers."  – Kenlyn Gretz, CEO Americollect.
"We were pleased to see the development of an Advanced Leadership program for businesses and organizations in Manitowoc County. This has been a much needed resource in our community, and these organizations stepped up to the plate to fill that gap. We fully support this effort and commend the Chamber, Holy Family College, Lakeshore Technical College, and University of Wisconsin Green Bay-Manitowoc Campus for collaborating together to make it happen. Investors Community Bank definitely plans on being part of the inaugural Advanced Leadership class." – Tim Schneider, CEO, Investors Community Bank
Program Dates:
January 22, 2020:  Developing Yourself
February 26, 2020:  Communication
March 25, 2020:  Lean Thinking and Leadership
April 22, 2020:  Embrace Change and Prepare for the Future
May 27, 2020:  Coaching for Success
June 24, 2020:  Strategic Planning for Leaders
All sessions will run from 8:30am-3:00pm
Advanced Leadership Informational Flyer