Big Brothers Big Sisters of Manitowoc County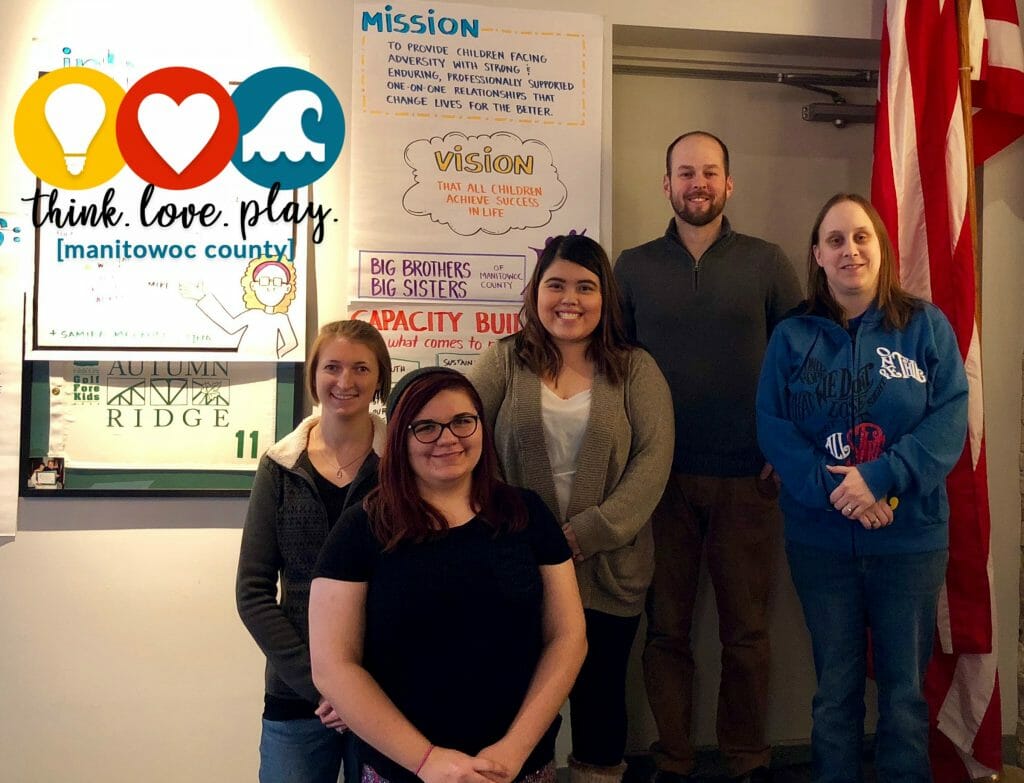 Why does BBBS Manitowoc love our area: The people. Our organization works for our local youth by providing them with positive role models who make a huge impact on their lives. This is all made possible by the parents, the adult volunteers, our staff and our donors all working together to provide an avenue to help change the child's live for the better.
In 2018, BBBS is celebrating 50 years in Manitowoc County. The support this community has had for our organization and the commitment they have made to our youth, has made it easy to love Manitowoc County.
Positive experience: We have asked some of our Bigs and Littles to share their stories and here is a great example of one of our volunteers giving back to our community:
Meet Shyla & Melika
​Melika and I have been matched since June 2017. In that short amount of time we've known each other, we have done so many cool things together! In the summer we went to the beach and built sand castles, rode bikes around the park, swang on the swings (My idea because I'm a kid at heart), went to the local zoo a few times, mini-golfed, had a picnic and many other fun things. This fall I had to move away for college and sadly that meant Melika and I have less time to spend together. However we still hangout as often as possible, and make the most of our time. One way we learned to overcome this obstacle is by keeping in touch through snapchat!
One of my favorite things we did was going to a corn maze. It was super fun trying to get through the maze together, and even though we were aimlessly lost and desperately wanted to cut through the corn, we both worked through it…together! The funny part was that it started down pouring on us, so we were just slipping through the mud, laughing and enjoying the time we had. We also had water duck races, ran on top of hail bails, rolled around in large barrels, and left with some pumpkins. Melika and I definitely share the same passion for eating ice cream and loving animals! It's a great feeling knowing we can both do things we enjoy together, and listen to each others fun stories.
My favorite part of being a big sister is creating a bond like no other. I have the chance to help Melika discover her passions and hidden talents. It's a rewarding feeling to watch her grow as a person by small things such as opening up and singing in front of me to her learning morals such as right vs. wrong. I like being a big sister because I feel like I am making a positive influence in her life which makes me very excited to see her bright future. I am proud to be a big sister. I am beyond happy that I joined Big Brothers Big Sisters!
Favorite thing about Manitowoc County: Many of our events and fundraisers allow us to take advantage of the recreational opportunities available throughout the county; The Sleigh Bell Run in Kiel (for those brave enough to run in December), The Fish Derby-where local charters take many of our Littles out fishing on Lake Michigan, Golf Fore Kids allows us to take advantage of the local golf courses and those events aren't even including the great outdoors opportunities available for our Bigs and Littles to take advantage of. But what really stands out to us is the small quaint community. BBBS has been a part of Manitowoc County for 50 years and the support from local clubs, foundations, companies and people have really made a County of 80,000 people feel more like a small group of community partners sharing in our vision of helping all children succeed in life.
Upcoming Event: Bowl For Kids Sake
There are several events throughout the year, including Bowl For Kids Sake- coming up at Rudy's Lanes in Two Rivers March 2, 3, 9, and 10th. It is a fun event that follows a different theme each year. This year's theme is "Made in Wisconsin", a great way for people to be creative and show off what makes them proud about being from Wisconsin. BBBS is still taking lane reservations, and if you aren't a bowler, come down, relax and check out the silent auction.
Other events to look forward to: Cards For Kids-Sheepshead Tournament taking place at the Holiday Inn on April 14th, Golf Fore Kids on August 14th at both Autumn Ridge Golf Course and The Golf Course at Branch River and the Sleigh Bell Run taking place in Kiel the first weekend of December.