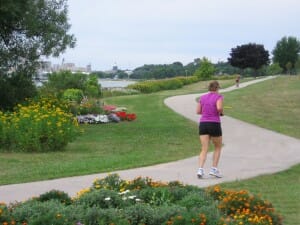 Looking for a place to call home?  Take a close look at Manitowoc County and all of the cities, towns and rural areas that create this rich tapestry of life in northeast Wisconsin.
Enjoy the breezes and changing emotions of the Lake Michigan shore, take in the green patchwork vistas of the rich, rolling farmlands, kayak the meandering rivers and walk amongst the pines of forest trails.  Take a refreshing dip in a crystal clear inland lake, gaze at the secret life of the marshlands.  Share an excellent cup of coffee in your favorite shopping area, toast the holidays with friendly neighbors.  Plan you weekend around a professional symphony appearance, a small venue theatre production, a festival, air show or one of hundred of cultural events throughout the county.  Stand in awe as you watch hundreds of colorful kites pitching and bobbing against the blue skies and Lake Michigan waves.
Business, Commerce & Industry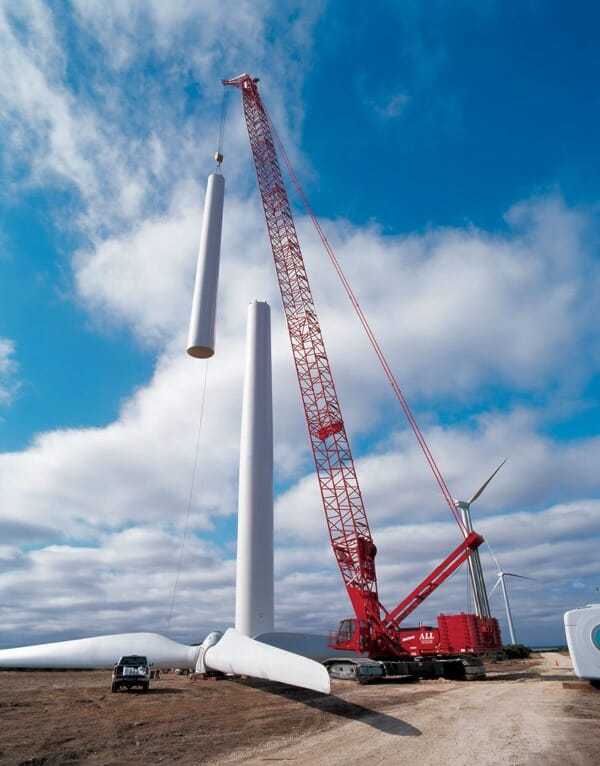 With its broad range of retail, manufacturing, wholesale, recreation and dining businesses, Manitowoc County enjoys a vibrant economy.  A major factor in this economic health is the effort by local companies to upgrade facilities and use new technology to remain competitive.

More than 45,000 county residents find employment with area companies, keeping the unemployment numbers well below the national average.  Traditional ethnic fare at local restaurants and the delights of first-class confectioners also gives Manitowoc County a unique atmosphere.

Both Manitowoc and Two Rivers have full-service light industrial sites available.  The City of Two Rivers will assist in obtaining property in Columbus and Woodland Industrial Parks.  Industrial construction programs can be tailored to suit qualified companies.

The Manitowoc Company, Inc. is a leading manufacturer of ice-cube machines, ice/beverage dispensers, soft-drink dispensing valves and commercial refrigeration equipment for the food service, lodging, convenience store, beverage and bottling industries.  Manitowoc holds the number one position in high-capacity, lattice-boom crawler cranes for heavy construction, energy-related, duty-cycle, dockside and crane-rental applications, and is one of America's leading producers of both boom trucks and related material-handling equipment.  Manitowoc is also the dominant provider of ship repair, conversion and new construction services for the Great Lakes maritime industry.

Lakeside Foods, founded in 1887, is a privately held, leading international food processor.  It has headquarters in Manitowoc, WI, fifteen plants and eight distribution centers in Wisconsin, Minnesota and Ohio, and employs an average of 1700 people.  Lakeside produces a diverse line of nutritional food products including canned and frozen vegetables, canned dry beans (kidney, black, pork & beans, etc.), shelf stable meals, canned meats, organic products, non-dairy frozen dessert toppings, salsa, and other sauces.

If you are seeking employment, Manitowoc County is a great place to work, live and have fun.

Manitowoc and Two Rivers make it a priority to assist companies which want to locate here or assist a business which is already part of the local economy and wishes to expand.  Such programs as industrial revenue bonds, revolving loan programs, Wisconsin Development Zones and others may be used to tailor construction or expansion to qualified companies.

Downtown and Main Street programs can help retail businesses as well as keep the commercial part of the communities alive and well.  Fixed asset financing is available for businesses locating and investing in downtown Manitowoc through the Manitowoc Commercial Revolving Loan Program.  Two Rivers Main Street Program provides renewal for the downtown area while the city of Two Rivers has a revolving loan fund for new and existing business.
History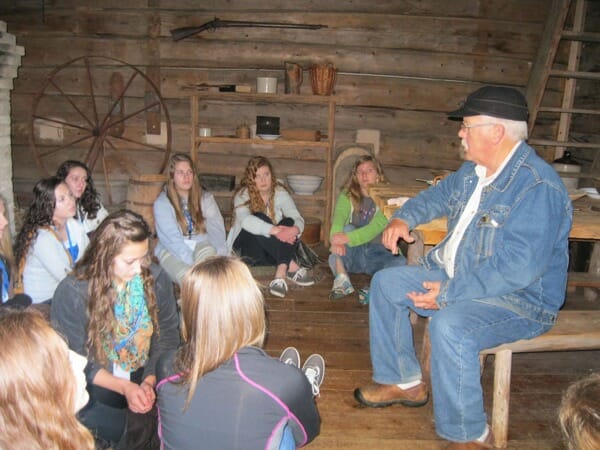 Few words are adequate to describe the maritime feel of the Manitowoc/Two Rivers area. The unmatched quality of businesses that have operated here for decades, the European heritage evident in cultural events or the strength of agricultural tradition. You have to experience it all.

From the native people who hunted large animals, pulled fish from teeming waters or gathered natural food from the landscape, to the first French explorers, fur traders and missionaries of the 1600's this region provided for its inhabitants in abundance.

When European and Canadian folk, pioneering beyond the Atlantic coastal developments two centuries ago were attracted to the region, they found hundreds of streams and rivers pouring into an inland sea through vast uncharted forests and wilderness. They established settlements, along with restless residents of the eastern United States who were searching for cooler climates or a new livelihood.

The legacy of these pioneers is manifested by the lakeshore cities of Manitowoc (pronounced Ma-nih-toe-wok') and Two Rivers, on the eastern edge of the state of Wisconsin.

Manitowoc, established in the 1830's was also home to missionaries from various Protestant denominations. These religions pioneers laid the foundation for the vibrant spiritual community in modern Manitowoc/Two Rivers.

In 1847, the first wooden sailing vessel was crafted in the area, a modest precursor to the shipbuilding industry which produced schooners and chippers used for fishing and trading in the Great Lakes and beyond the St. Lawrence Seaway. In addition, landing craft, tankers and submarines became the local contributions to U.S. efforts in World War II.

But the citizens of Manitowoc County have not been too content to rest on past laurels. In fact, preserving the past and making it work in the present go hand in hand here.

Mix a long tradition of quality education, dating from our earliest schools, and the enjoyment of our beautiful outdoors over the decades, and you'll find that Manitowoc County (from the Chippewa word "Munedoo-owk" meaning "The Place of the Good Spirit") has always been and continues to be a wonderful place to live, build a business and raise a family.

Take a few minutes to "visit". We're sure you'll find what you're looking for.
Government
The City of Manitowoc functions smoothly with a mayor/city council form of government, with a ten-member council. Comprehensive plan, city zoning and subdivision ordinances are in place. The Manitowoc City Council meets on the first and third Mondays of the month at 7 p.m. in the Council Chambers at City Hall. (Manitowoc's new City Hall is located at 900 Quay St.) The municipal fire department had 49 full-time employees and the city has a Class 4 fire insurance rating. The police department employs 68 full-time police officers. City services also include industrial waste collection. There is a public bus system and Para transit system.

Manitowoc Public Utilities is a successful, municipally-owned utility, providing the most reliable electric distribution in the state of Wisconsin. Major improvements allow the utility to meet clean air standards and the energy needs of more than 15,000 customers.
One of the strengths of Manitowoc/Two Rivers is the focus on energy reliability. The City of Manitowoc's water system was named "Best Tasting Water" in northeast Wisconsin in 1996. The state-of-the-art, automated water treatment plant produces quality water, though customer water rates remain very low. Pumping capacity of the system is 22 million gallons, with an average consumption of 9 million gallons daily. Manitowoc Public Utilities operates the electric-delivery system, which has a transmission voltage of 69KV. Wastewater treatment system from the City of Manitowoc has a design capacity of 15.5 million gallons per day. Natural gas is supplied by Wisconsin Fuel and Light Co.

The City of Two Rivers has a city manager/city council form of government with a nine-member council. The Two Rivers City Council meets on the first and third Mondays of the month at 7 p.m. in the Council Chambers. Two Rivers is protected by 20 full-time firefighters, with three other part-time employees in the department. Twenty-six full-time and two part-time police officers man the Two Rivers department, assisted by six employees responsible for clerical and other duties.

The Village of Mishicot is governed by a board consisting of village president and six trustees. The board meets on the first and third Tuesdays of the month, at 7 p.m. in Mishicot Village Hall.

Manitowoc County government has 25 members on the County Board of Supervisors. The Manitowoc County Board meets on the third Tuesday of the month at 7: 30 p.m. in the Fine Arts Room at the University of Wisconsin campus.
Healthcare & Social Services
Aurora Health Care

Continuing the tradition of Two Rivers Community Hospital, Aurora Health Care constructed Aurora Medical Center on Memorial Drive between Manitowoc and Two Rivers. Aurora will continue to use Two Rivers Community Hospital for a variety of non-acute services, including Hamilton Memorial Home, a long-term facility adjacent to the hospital.

The new facility offers leading-edge diagnostic and registration services, state-of-the-art rehabilitation center, modern surgical and laboratory services, as well as pediatric and maternity suites. Twenty-four hour walk-in care is available for non-emergency needs, as is medical care for work-related injuries, also on a 24-hour basis.

Among the quality services offered by Aurora are: family practice, internal medicine, obstetrics/gynecology, ophthalmology, orthopedics, pediatrics, urology, surgery, pulmonology, cardiology, ear-nose-throat, neuro-surgery.

The four-floor center includes a complete pediatrics unit, obstetrical service and Women's Health Center designed to encourage family involvement in the birth process.

The all new Aurora Medical Center, a high-tech, patient-focused facility, offers the latest in patient comfort and care. Patient rooms are private and spacious, many offering beautiful views of Lake Michigan.

Aurora Medical Center, with its glass atrium, four stories and 176,000 square feet of dedicated space, represents the next generation of health care. The center will be the hub of Aurora facilities in Manitowoc County.

Complementary and alternative medicine ((CAM) see also National Center for Complementary and Alternative Medicine (NCCAM))

Many opportunities to access Complementary and Alternative Medicine services, (sometimes called Integrated Medicine), exist in the Lakeshore Region. Complementary and Alternative Medicine services are typically services other than traditional health care provided by doctors and nurses in hospitals and clinics. Services available in the area include, but are not limited to:

Acupuncture
Aroma Therapy
Biofeedback
Chiropractic
Herbal Medicine & Dietary Supplements
Hypnosis
Massage Therapy
Meditation
Relaxation Tai Chi/ Yoga
Skin Rejuvenation
Therapeutic Touch
Wellspa

Holy Family Memorial

Founded by the Franciscan Sisters of Christian Charity, Holy Family Hospital has evolved into Holy Family Memorial — a comprehensive health care network made up of highly qualified health professionals who are dedicated to providing quality medical care to the residents of Manitowoc County, Wisconsin, USA.

They are the recognized leader and the largest provider of health care services in Manitowoc County. Their network with more than 80 providers is committed to providing each patient with the highest level of personal care, respect and attention to enhance his or her quality of life, including personalized spiritual care.

Their services include an inpatient medical center as well as more than 15 clinics, retail pharmacies, a home medical supply retail store, a medically based wellness center and a state-of-the-art rehab facility. Their regional orthopaedic surgery clinic, Lakeshore Orthopaedics, is becoming nationally known and has locations in both Manitowoc and Sheboygan.

HFM's Cancer Care Center is part of the Regional Cancer Collaborative made up of nine regional hospitals fighting cancer in NE Wisconsin. The Heart and Vascular Center at Holy Family Memorial is the only facility in Manitowoc County with fulltime local cardiologists and a cardiac catheterization lab to perform life saving cardiac procedures. Women's services are also available through numerous clinics including Lakeshore Women's Health and our Women's Imaging Center.

For more information, please visit their website at www.hfmhealth.org

Service Clubs & Organizations:

CLICK HERE to view a complete listing of Service Clubs and Organizations

Social Services

United Way – 21 E. Waldo Blvd., Manitowoc, WI 54220, Phone: (920) 682-8888, Email: info@unitedwaymanitowoccounty.org

Manitowoc County Health Department – Manitowoc County Courthouse Annex Building , 823 Washington Street , Manitowoc, WI 54220-4577, Phone: (920) 683-4155, Fax: (920) 683-4156, Email: healthdepartment@co.manitowoc.wi.us

Social Security Office – 1603 Mirro Drive, Manitowoc WI 54220, Phone: (800) 772-1213, (920) 682-0302, TTY: (800) 325-0778

Other agencies – Aging Resources, Human Services, Veterans Services, Aids Line and others

Manitowoc County Resource Directory: www.manitowocresources.com

The Manitowoc County Resource Directory was created and is maintained by the Manitowoc County Human Services Department and is meant to be a tool for anyone living in Manitowoc County to explore what resources are available to them for almost any social need – medical, mental health, recreation, transportation, spirituality, education, and many others.
Agriculture
Agriculture is important to the county economy.
– Agriculture provides jobs for 4,871 Manitowoc County residents.
– Agriculture accounts for $1.4 billion in economic activity.
– Agriculture contributes $276 million to the County's total income.
– Agriculture pays about $20 million in taxes. This figure does not include all property taxes paid to local schools.
Source: Updated December 15, 2011, by Scott Gunderson, Manitowoc County UW-Extension Dairy Agent.

Who owns the farms?
– Individuals of families – 91.1%
– Family partnerships – 6.1%
– Family-owned corporations – 2.5%
– Non-family corporations – 0.3%

Agriculture and the environment
Manitowoc County farmers own and manage the resources on 257,111 acres of land – 68 percent of all land in the county. This includes pastures, cropland and tree farms. Farmers implement various conservation practices to protect environmental resources and provide habitat for wildlife.

Valuable Links
The Manitowoc County UW-Extension: https://counties.extension.wisc.edu/
The agriculture "Coming Events": http://www.uwex.edu/ces/cty/manitowoc/ag/events.html
Education
In keeping with the tradition and values of the state of Wisconsin, quality schools and colleges are a major quality of life asset in the communities of Manitowoc County. There are a variety of daycare facilities, preschool programs, and public and parochial schools ready to serve young people from Pre-Kindergarten through High School. Dedicated faculty, innovative programs, and attractive facilities are often found in local school districts. Home-schooling options also exist for families who reside in Manitowoc County.

In terms of higher education, area residents may pursue technical training, certification, and associate degrees at Lakeshore Technical College in Cleveland. Silver Lake College, a private college sponsored by the Franciscan Sisters of Charity in Manitowoc, offers baccalaureate and graduate programs in a wide variety of majors. The University of Wisconsin-Manitowoc is a two-campus of the UW System and it offers the Associate of Arts and Science degree with guaranteed transfer to any four-year UW campus in the state. Several continuing education programs for professional development and personal enrichment are also offered at these three campuses.
Worship
Spires reaching to the heavens are a common scene across Manitowoc County. Our business and faith communities are closely linked in the strong commitment to spiritual growth and understanding. Most major denominations are represented in our communities and are bonded by active leadership committed to promoting a strong sense of community. The collaborative efforts of the congregations add to the special life we live along the lakeshore.

Manitowoc County Congregations:
Apostolic
Assembly of God
Baptist
Catholic
Christian Missionary Alliance
Christian Science
Church of Christ
Church of Jesus Christ of Latter-Day Saints
Episcopal
Evangelical Free Church of America
Interdenominational
Jehovah's Witness
Jewish Synagogue
Lutheran (WELS)
Lutheran (ELCA)
Lutheran (Missouri Synod)
Lutheran (Wisconsin Synod)
Methodist
Non-Denominational
Orthodox
Presbyterian
Reformed
Salvation Army
Unitarian Universalist
United Church of Christ
United Methodist
United Pentecostal