You're It! Get Fit!
Manitowoc County – National Employee Health & Fitness Day
May 19, 2021
Join us for National Employee Health & Fitness Day. There are many ways to participate, including joining the HFM Wellness Center, the Manitowoc-Two Rivers YMCA, Balance On Buffalo, and Bellin Health for their free classes and sessions throughout May 19th. (For a list of free classes,
click here
.)
You can also workout in your own way, or with your organization, to win some great prizes!
CHALLENGE REQUIREMENTS
Participants must engage in 30 minutes of physical activity (does not need to be consecutive)
Participating organizations must track the number of employees that participate in the challenge
Participating organizations must submit a brief questionnaire after completion of the event
WINNING CRITERIA
All evaluation forms (Participant Tracking Form and Employer Evaluation Form) completed by participating organizations will be scored and weighted on average. A plaque will be given to the winning organization!
Additional Prizes Participants Can Enter to Win:
To be entered to win, attend a free class/session and add your name to the sign up sheet or share a photo with yourself doing a fitness activity with the hashtag: #youreitgetfit on Facebook or Instagram.
Prizes:
Football autographed by Packers' Darnell Savage with Certificate of Authenticity for one winner (donated by Bellin Health)
One Month Family Membership to the YMCA (new members only, value $109) for two winners. If a member wins, they will receive a $25 Gift Certificate that can be used for program registration.
One Month Membership to the Holy Family Memorial Wellness Center (must be redeemed by June 30th) for two winners.
$25 in Chamber Bucks for two winners (donated by Bellin Health).
Bellin Health sports jackets or headbands to multiple winners
Click Here for a PDF of these Free Classes/Sessions on May 19th: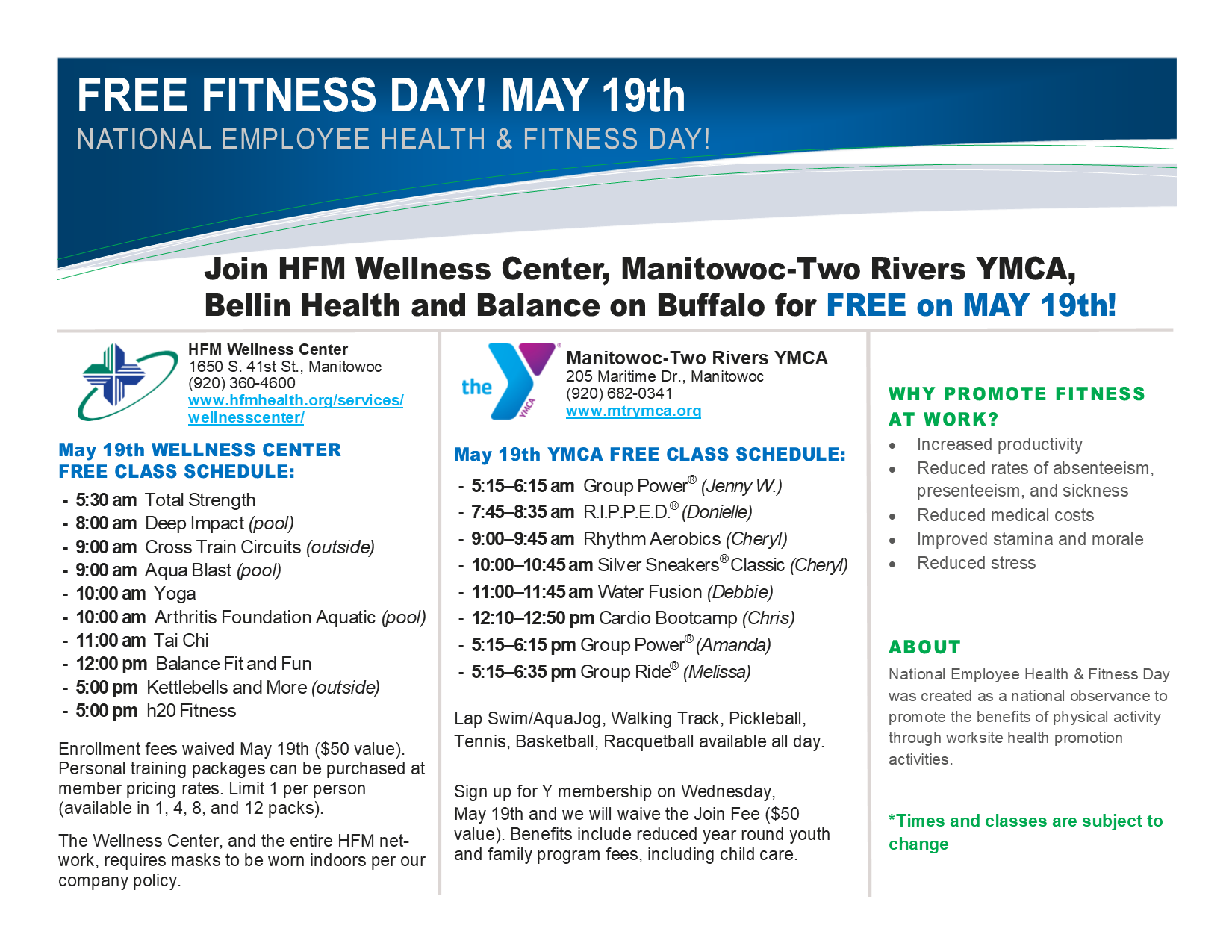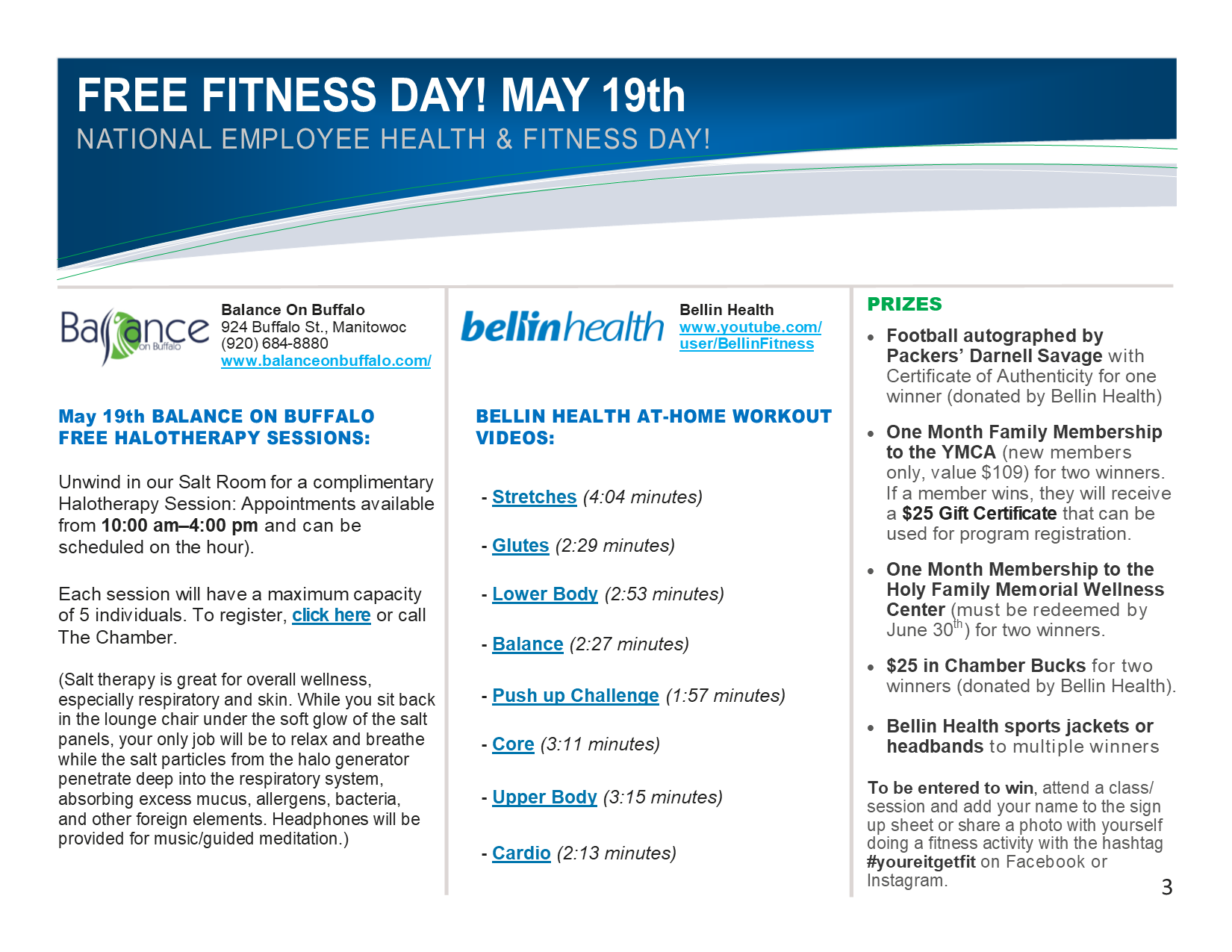 Additional Resources:
Click Here for Fitness Ideas and Corporate Wellness Ideas.
Click Here for a 2021 Participant Tracking Form.
Click Here for the Employer Evaluation Form.
For more information, contact Shannon:
P: 920.684.5575
E: shannon@chambermanitowoccounty.org