Meet Megean Lauson, owner of Modern by Megean Contemporary Jewelry! Learn her #thinkloveplay story!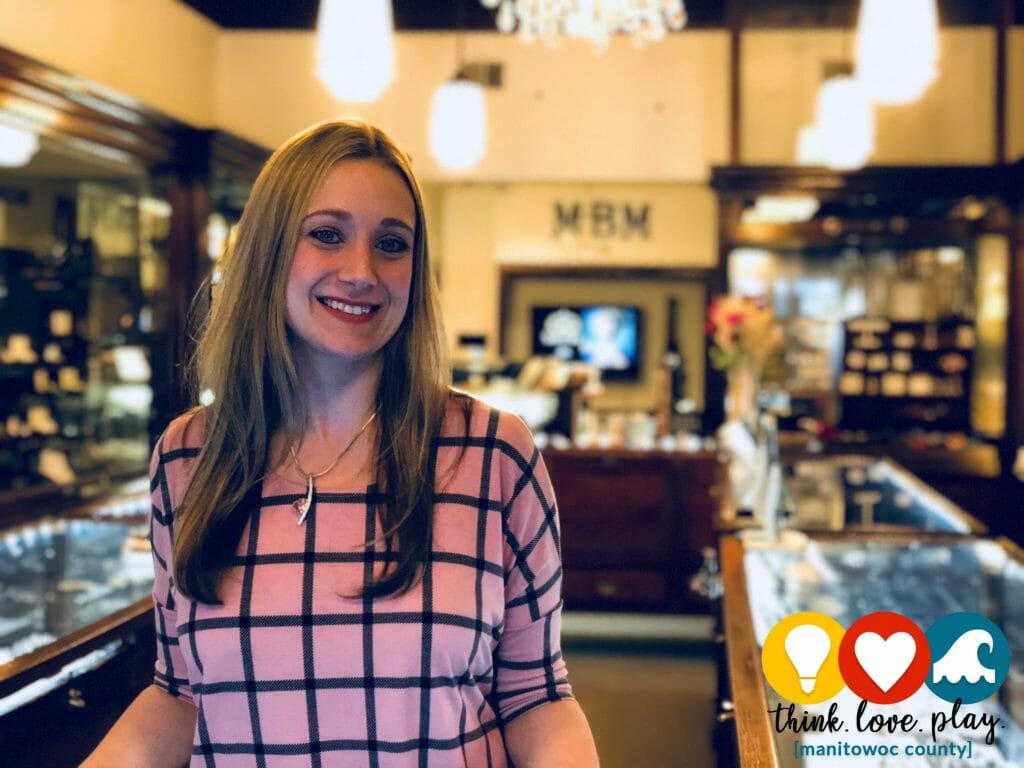 Why do you love Manitowoc County: I love Manitowoc County for so many reasons. I enjoy the uniqueness this town provides. With so many locally owned and small businesses in Manitowoc it feels different from other places. Manitowoc is home and has a strong sense of community. The overall feeling of safety and support is wonderful.
 Positive experience: As a local business owner I've had a privilege of touching so many people's lives.  One experience that really stands out for me was when we hosted an event at Modern by Megean Contemporary Jewelry for the domestic violence center. The support from the community was overwhelming. We were able to raise money and collect items that were needed at the center. It's times like this that really make me proud to be part of this community.
Favorite thing about our area: I can't name just one favorite characteristic about Manitowoc County because there are so many. The historical downtown is at the top of the list. I have my small business located in the heart of historical downtown and wouldn't have it any other way. Looking around the buildings are so unique, have character, aren't cookie cutter and the scenery is breathtaking. With Lake Michigan as our "backyard" and our quiet beaches, it gives you an appreciation for the simple things: small town living.