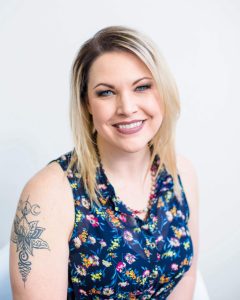 Meet Theresa Marie Falvey, owner of State of Grace mind.body.spirit. LLC. Theresa's vision for Manitowoc County and her business is to facilitate the merging of the mind, body and spirit in order to create whole health and empowerment!
Why did you choose our County:  I was born and raised in Manitowoc, but have lived in Colorado twice and this last move back, I believe Manitowoc called me back.  I had this unshakable feeling to come back and I am a firm believer in listening to your intuition and so I listened.  Since being back here 4 years now, I have been on a mission with my business and my positive mindset to create unique experiences to help assist the community in healing and living an empowered life!  But I am only one person and believe that it takes the whole community to really help nurture both healing and empowerment!  I am and always have been a supporter of working with other business's and the community in general.
What do you love about our county:  I have come to truly love the support I have received as a business owner. We really have genuine, fantastic people living here that have a greater vision for Manitowoc and are willing to work together to create something even more wonderful than we already have here!  I feel super grateful and blessed to be surrounded by so much support and I am proud to call Manitowoc my hometown.
Favorite thing about our area:  I am a big nature person!  Anytime I can get outside (also along with just living life), makes my heart sing!!  I have a kayak called "Big Blue" which I take out on adventures on all of our beautiful lakes even the big "ocean" we have, Lake Michigan.  My fat bike, which I call "Mike the Bike", gets me out on the calming trails we have nearby.  We are blessed to have nature right at our fingertips!