Speakers from Prevea Health, Holy Family Memorial, Bellin Health, and Aurora Medical Center Manitowoc County will share vaccine updates and answer some common questions.
Presented on January 27, 2021 and Presented by:
Dr. Rai, Prevea Health
Randy Van Straten
Bellin Health John Burris MSN RN, Aurora Medical Group Manitowoc County
Tom Veeser, Holy Family Memorial
This Webinar is Sponsored by: Manitowoc Cranes
Manitowoc County Vaccine Contact Information:

AdvocateAurora:
Website: https://www.advocateaurorahealth.org/coronavirus-disease-2019/
AdvocateAurora Covid Vaccine line: 866-443-2584.

Bellin Health:
Website: https://www.bellin.org/covid19
You can also schedule your vaccination by calling the Bellin Health COVID-19 hotline at 920-445-7313.

Holy Family Memorial:
Website: https://www.hfmhealth.org/coronavirus-covid-19/
Call (920) 320-3333 for test appointment and guidance.
Click Here to view "COVID-19 Vaccine FAQs" from Holy Family Memorial.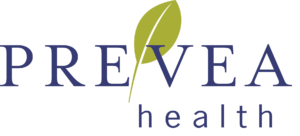 Prevea:
Website: https://www.prevea.com/For-Patients/COVID-19-Vaccine-Resources
If you are unable to schedule online, please call: 1-833-344-4373