Who can get vaccinated? Starting April 5th, everyone in Wisconsin ages 16 and older is eligible to get the COVID-19 vaccine at no cost.
Click Here
 for more information about the eligible groups from the Wisconsin Department of Health Services.
Community COVID-19 Vaccine Administration Sites:

Holy Family Memorial:
Website: https://www.hfmhealth.org/coronavirus-covid-19/covid-vaccine/

Bellin Health:
Website: https://www.bellin.org/covid19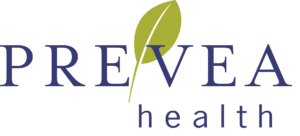 Prevea:
Website: https://www.prevea.com/For-Patients/COVID-19-Vaccine-Resources

AdvocateAurora:
Website: https://www.advocateaurorahealth.org/coronavirus-disease-2019/
Walgreens:
Walmart:
Lakeshore Community Health Care:
Vaccines are currently limited. If you would like to receive the vaccine, please complete the form. A team member will reach out to you to schedule your appointment when you are eligible to receive the vaccine based on availability.
For additional Community COVID-19 Vaccine Administration Sites, please visit:
https://www.co.manitowoc.wi.us/departments/health-department/covid-19-information/covid-19-vaccine-appointments/
Vaccine Guidance for Employers and All Businesses
Click Here for Vaccine Guidance from the Wisconsin Economic Development Corporation (WEDC). This pages includes vaccine guidelines for employers, a vaccine FAQ presentation, and a Wisconsin Department of Health (DHS) Detailed Guidance document.
Click Here for Myths and Facts about COVID-19 Vaccines
Click Here for Mitos y datos acerca de las vacunas contra el COVID-19 (Spanish)
Click Here for COVID-19 VACCINE NOW AVAILABLE TO ALL PEOPLE 18+
LA VACUNA COVID-19 AHORA ESTÁ DISPONIBLE PARA TODAS LAS PERSONAS MAYORES